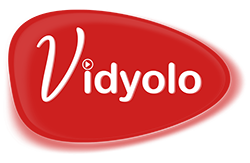 Girivar Ki Parikrama
---
Category : Documentary
Language : Hindi
Released : Unreleased
Synopsis :
During the ' Saraswat kalp', preparations were going on in full swing at Nand bhavan for a grand performance of a ' Yagna ' or ritual sacrifice to propitiate Lord Indra.
Seeing the excitement around,little Krishna was curious to know the significance of the event and wished to understand from his father Nand baba, more about Lord Indra, the King of heaven.
Nand baba explained to his little son, the greatness of Lord Indra and the importance of the ritual sacrifice.But baby Krishna who was none other than the 8th incarnation of Lord Vishnu extolled the virtues of Shri Giriraj ji to the people gathered there.The words of infant Krishna, spoken in his sweet babbling voice were so endearing that the residents of Brij were highly impressed and they were immediately ready to do his bidding !
After obtaining Thakurji's permission, the people of Brij completed the circumambulation of Sri Giriraj ji at night on the occasion of Deepavali.

The next morning, they made a holy offering of ' anna koot ' to Thakurji and also worshipped the sacred cow. There was great joy and excitement all around.
Lord Indra who was a silent witness to all this felt greatly insulted and to avenge this humiliation he brought forth continuous heavy rain for seven days on the land of Brij, causing great misery to its residents.The divine Thakurji came to their rescue and lifted Sri Giriraj ji with his little finger, there by providing a huge canopy above and protecting them from the fury of rain.
In this age of ' Kalyug ', it is the ultimate desire of every Vaishnav to perform the Parikrama or circumambulation of Sri Giriraj baba.It is the bounden duty of every Vaishnav to accomplish this feat.The arduous task undertaken by them inspires even the physically challenged men and women to gain merit by accomplshing the virtuous act of Sri Giriraj ji's holy Parikrama.

This noble act is done by lakhs of people but the Vaishnav's intention of doing it is to get divine blessings of the lord by traversing the holy land of Sri Giriraj baba.
According to Maha Prabhu Vallabhacharya ji,when an assigned task is performed sincerely and wholeheartedly, it gives one a sense of joy and fulfilment.
Under the able guidance of our revered leader Sri Ramesh bhai Parikh, let us embark on the holy journey of Parikrama with sincerity, devotion and a sense of humility. Let us understand the true significance of the places that lie enroute the circumambulation of Sri Giriraj ji..
Let us do a spiritual Parikrama with true faith and devotion..

Country of Origin : India